Spearfishing Video
Watching a Spearfishing Video is one of the best ways to learn, and get you motivated. Being quite a popular sport throughout the world its not very hard to find high quality video's which are able to teach you lots of important information. The most important thing to remember though is only to do things as you are comfortable with, and to always dive with a buddy. There is nothing more important than your health and safety, so take it as your number one priority. YouTube is a great place for a spearfishing video, or you can buy them from various DVD stores or get them off eBay and Amazon. These will teach you everything from where to get good Spearfishing Gear to the right breathing techniques and beyond.
What you will notice is that most of the videos which get hosted online are of very well trained people. Some of these can hold their breaths underwater for well over 4 minutes, which takes a lot of training. You should never attempt to do this unless you are well trained and you have several people watching you. Spearfishing has potential to be a very, very dangerous sport if you do it wrongly; take care and be safe!
I have watched more than one Spearfishing Video, and as a result have been able to find some really good video's. If you want to see them, see below. I have put a small description of the Spearfishing Video above each one, so you can have a read before you decide to use up your bandwidth!
The first video is of Stephane Mifsud diving down to 36 metres and trying to get a fish. Stephane is one of the pro free divers who can hold his breathe for a very long time, and has done a lot of training. It takes years of training and very good technique to be able to dive down as deep as he does, and to stay there for as long as he does. When you think that he would keep up with even decent SCUBA divers it is pretty amazing!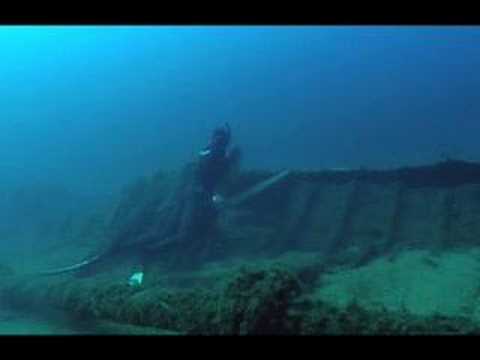 The second video is a compilation of a heap of older videos put together, and the Speargun being used is powered by CO2. This means that it is able to fire much faster and as a result he gets some incredible fish.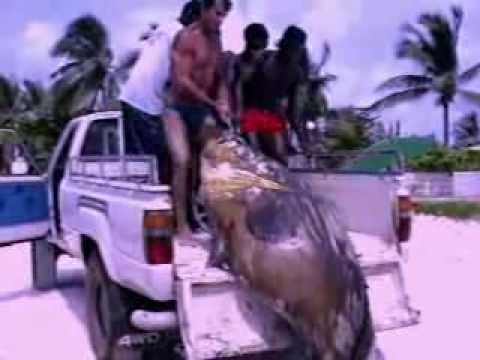 The third Spearfishing Video is of someone shooting a 20kg Amber Jack. These are not always the best eating fish, but are well known for being incredibly fiesty. Even a small one will easily pull you underwater, which is why they are some of the best game fish.
The last of the videos is a group of very experienced guys who go out in boats off New Zealand. He shoots a 282 kilogram Tuna, and various other fish. If you want to learn, have a look at these guys but be aware that it takes a long time to get anywhere near as good as them!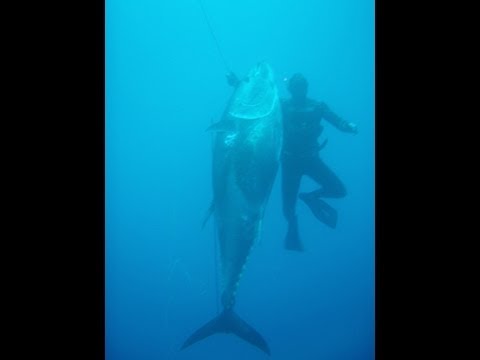 Finding a good Spearfishing Video online really isn't that difficult. You can go on Youtube and filter the results based on the view count and various other bits and pieces. Find someone who has made more than one good Spearfishing Video and look at the rest of what they have uploaded. You can easily spend a few hours watching these guys; and then you can go out and do the same! Just be aware of the Spearguns that they use compared to your one!